If you are suffering from tooth or mouth pain, or if you have sustained an oral injury, rapid treatment is key - not just for your comfort, but for your total body health! Sunnyvale Family and Cosmetic Dentistry specializes in the top emergency dentistry solutions so that you can get the urgent dental care you need during your same-day or next-day appointment.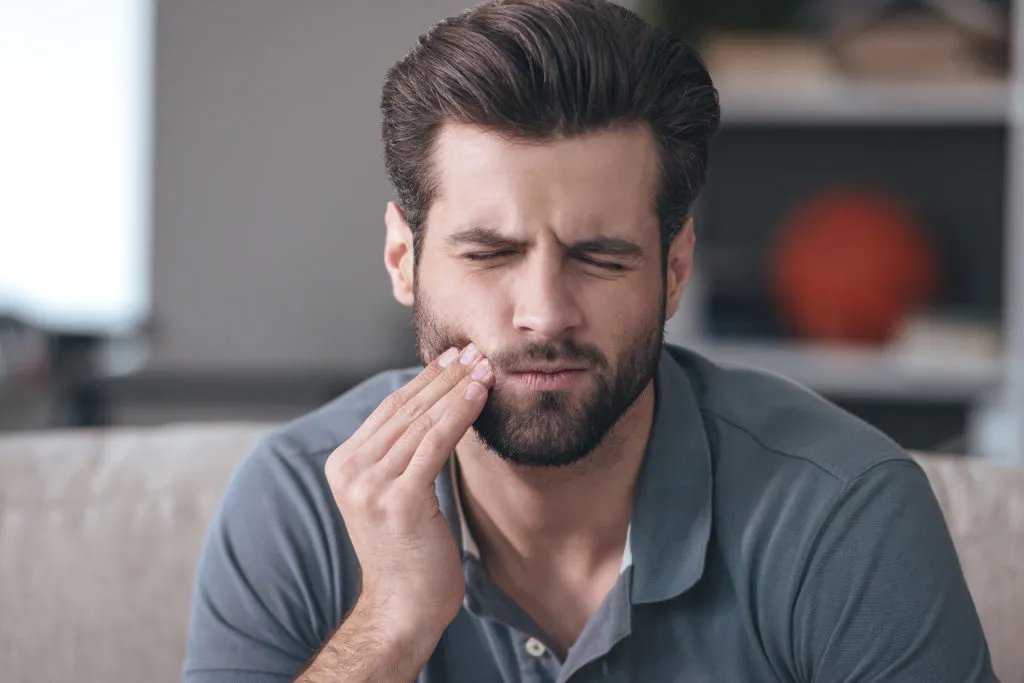 We offer the very best emergency dentistry near Sunnyvale, Los Altos, Mountain View, Los Altos Hills, Cupertino, and Santa Clara because our team cares. Each and every one of our friendly staff members are focused on patient comfort and efficiency.
If you suffer from dental anxiety or have special healthcare needs, please let us know! We have a sedation dentistry option designed to help you relax.
We address the following conditions by providing urgent dental care at our Sunnyvale dentist's office:
Knocked-Out Teeth
Knocked-out teeth might simply look like cosmetic issues, but, when left untreated, they can compromise your total body health. If you or your child ever suffer this type of oral injury, do your best to preserve the lost tooth and call us right away for further instructions.
Broken Or Chipped Teeth
Like knocked-out teeth, broken or chipped teeth can also be detrimental to your health when left untreated. Once you come in for an appointment, Dr. Sudeep will thoroughly examine the area to determine the healthiest treatment option for your unique smile!
Broken Dental Restorations
Dr. Sudeep uses only the most durable materials to fabricate our restorations, but all restorations have specific lifespans. If yours ever breaks or comes loose, you must get the urgent dental care you need. When previously-treated teeth are exposed due to a broken restoration, an infection could occur, causing unnecessary time, money, and pain.
Dental Abscess
Badly infected teeth can jeopardize the health of your entire mouth. Fortunately, we can help! If treated immediately, these infections are easy to recover from and can be prevented from causing lasting damage to your mouth. After treatment, Dr. Sudeep will likely prescribe an antibiotic to treat the dental infection and prevent complications.
Tooth Pain
Tooth pain that lasts longer than 24 hours could be a sign of something dangerous happening in your mouth. When you come in for an emergency dentistry appointment with tooth pain, Dr. Sudeep will use advanced imaging technology to diagnose your condition and develop a speedy treatment plan.
Get The Top Emergency Dentistry Care You Deserve!
If you are have experienced an accident or are suffering from oral pain, call us immediately to schedule an emergency appointment.
Se habla Español!